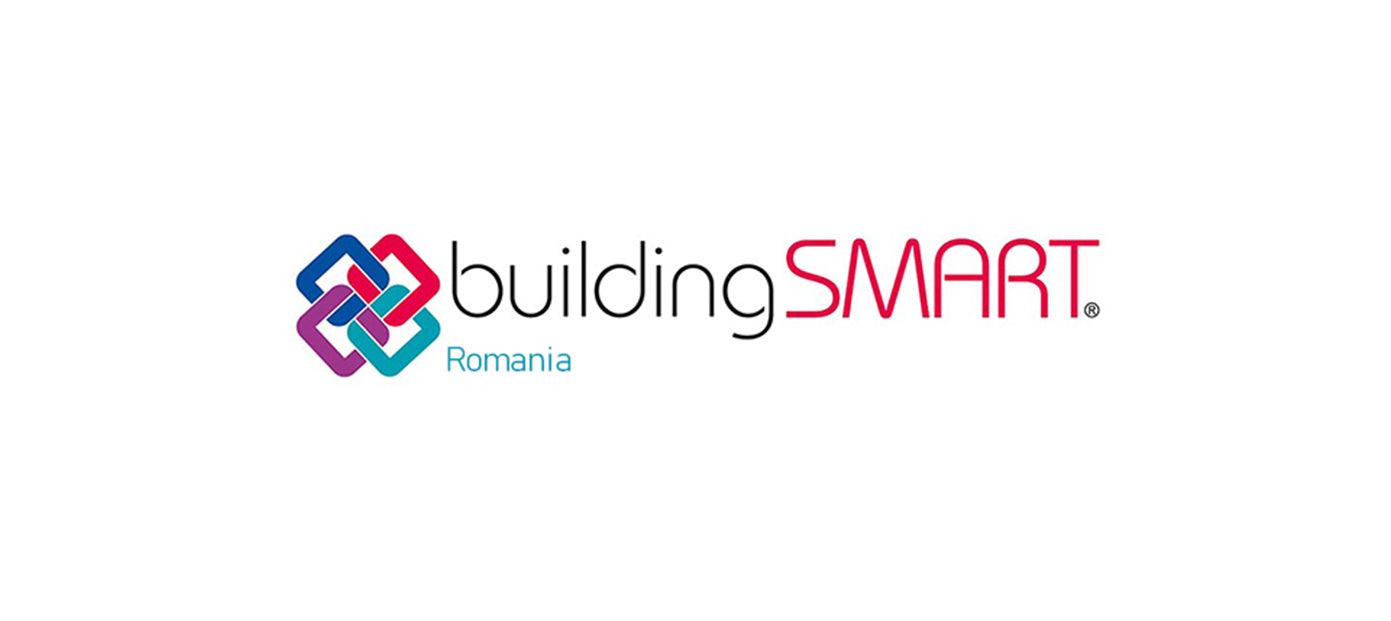 BuildingSMART International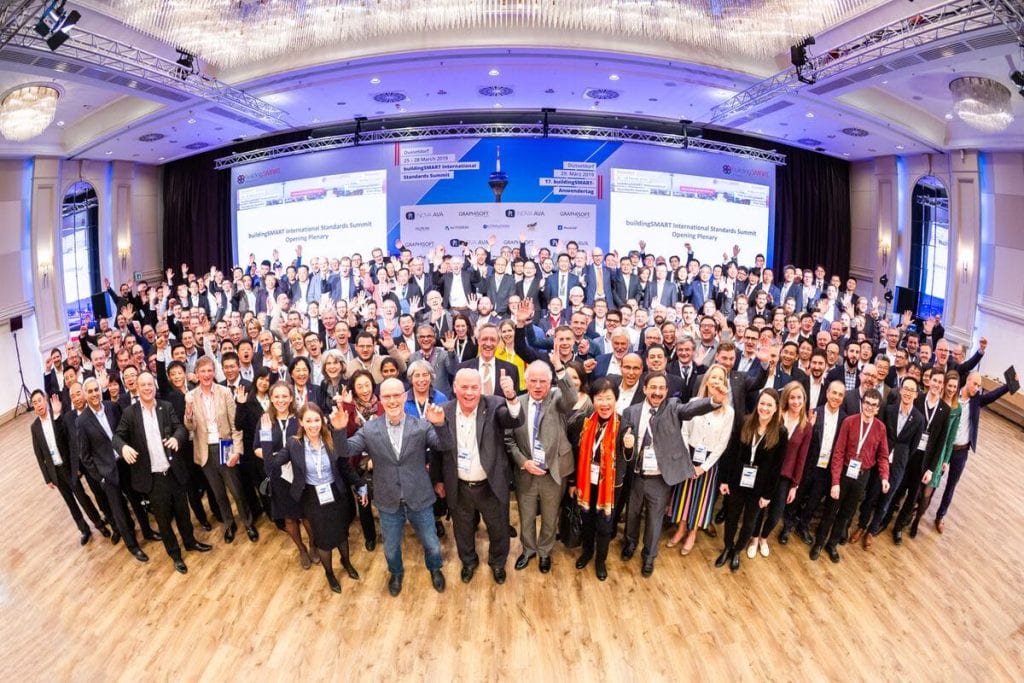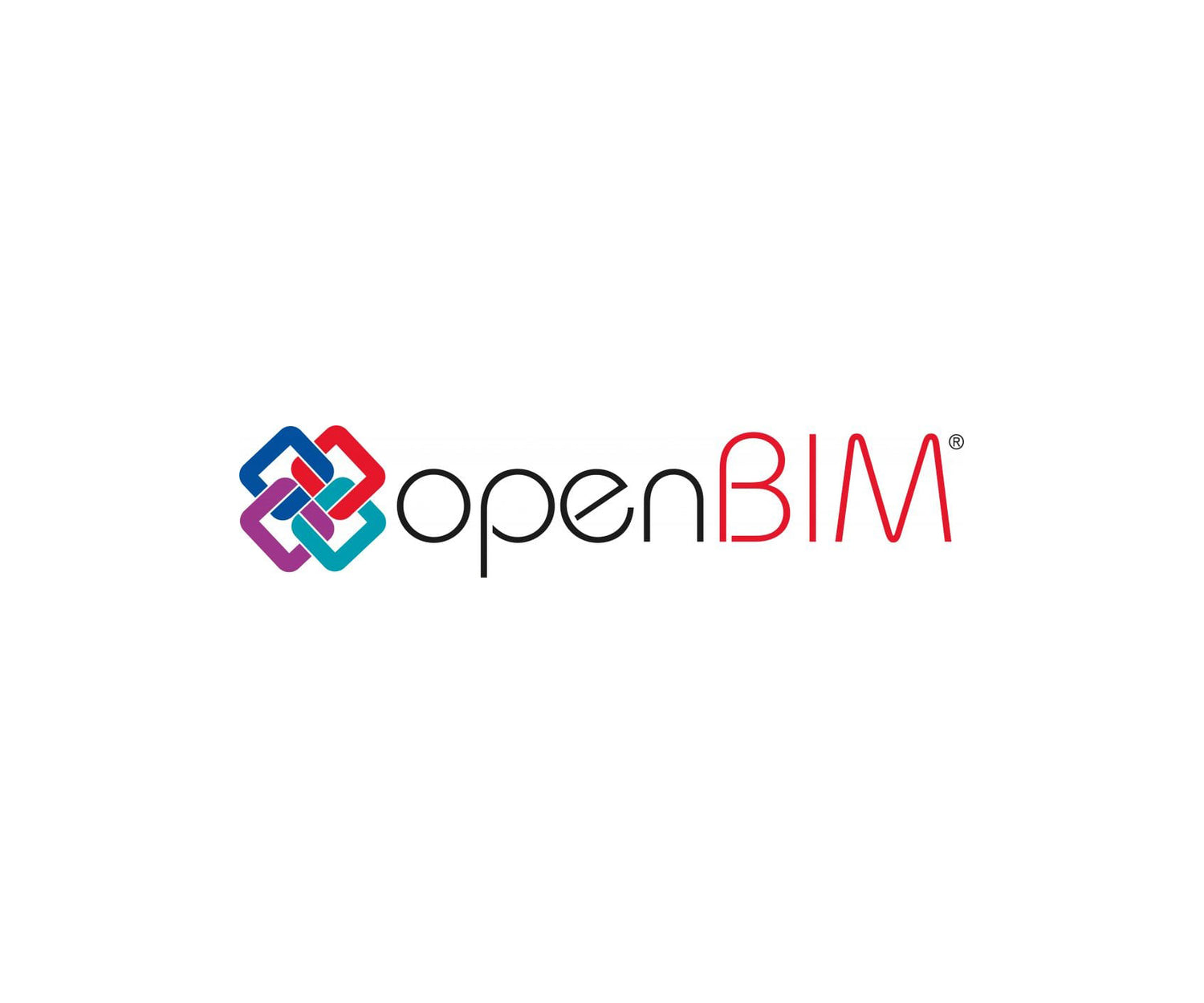 openBIM
Conferița se desfășoară în format SUMMIT - pe parcursul a 2 zile: buildingSMART Tools and Standards (IFC, bSDD, IDS), mese rotunde pe formatul buildingSMART Domains, culminând cu GALA openBIM.
Ce este openBIM
Speakers
Rob Roef

Chair bS Benelux

Co-chair of the Building Room

Business Development Digital Built Environment, TNO

For almost 3 decades Rob has been very closely involved in international developments in the field of standardization within the construction and infrastructure sector. His experience has been gained in various positions at internationally operating software companies. Rob has experienced just about every step from the traditional drawing board, through CAD to GIS, BIM and now to digital twins. Rob works in daily life at TNO (Dutch Organization for Applied Scientific Research) as Business Development Manager for the built environment and is also chairman of the board of buildingSMART Benelux and co-chair of the buildingSMART International Building Domain.

Clotilde Armand

Clotilde Armand is a Romanian politician, manager, and civic activist of French origin, serving as the mayor of District 1 in Bucharest.

After obtaining her Master's degree at MIT, she began her career as an engineer in Boston in 1997 at The Sabre Group, a subsidiary of American Airlines, where she worked until 2001. Between 1999 and 2001, she also worked in Bucharest for KPMG, and in 2000, she became the director of KPMG Romania's Consulting department.

Clotilde Armand served as the vice president of the Romanian Association of Consulting Engineers (ARIC). In 2015, she was among the signatories of an open letter addressed to the Romanian Government and Presidency, highlighting the challenges faced by the transportation infrastructure consulting and design industry.

Casey Rutland

Chair buildingSMART UK&I,
Vice-Chair nima (former UK BIM Alliance),
Founding Director of digitalgreen.io

Casey is a digital advocate with a focus on company transformation from a people perspective. With over 20 years of experience as an architect working in and leading multidisciplinary teams to deliver sports stadia, city centre developments, healthcare facilities and heritage buildings, he brings a clear, concise empathy-driven communication method to the seemingly vast topic of 'digital transformation'. As Founding Director ofdigitalgreen.io, he is responsible for driving the adoption of current and emerging technologies that enable companies to perform optimally, generate new products or services and engage staff in a thriving agile environment. 

Konstantinos Kessoudis

Function Lead of BIM Strategy, STRABAG
ENCORD board member

Founder, management and development of the BIM 5D division (approx. 70 employees / 5 locations)
"BIM Enabler" for internal process improvements - successful applications in projects
Definition of data contents / data structures as a basis for digitization
-Comprehensive exchange / cooperation with software providers for implementation of Best-Practice-BIM
Training of BIM applications for existing professional fields
BIM strategy and derivation of business models BIM and digitization
Participation in standardization (buildingSmart / DIN / ENCORD)
Guest Lecturer at the HTWG Konstanz: "Fundamentals of BIM"

Veljko Janjic

CEO & Co-Founder at BEXEL Manager

Veljko Janjic, President of Bexel Consulting is an esteemed BIM expert and lecturer, and creator of the BEXEL Manager platform. He has been supporting the openBIM workflows and innovation in integrated BIM project management with his active role in BIM standardization through various international and regional associations and committees.
Currently, he holds a seat in the buildingSMART International Construction Room Steering Committee and is a Vice-Chair of Digitalisation & BIM Committee within EFCA (FIDIC). He lectured at many high-profile professional conferences in the field of BIM and project management and has been a guest lecturer at a number of universities worldwide.

Petru Conduraru

BIM Project Engineer at AF Gruppen

Founder of BIMvoice

Digitalization and BIM Manager at Witor AS, General Contractor in Oslo, Norway. OpenBIM and Digitalization in Construction perpetual student and educator.

In iunie 2020, Petru a lansat un podcast si un canal de YouTube, BIMVoice, care a adunat peste 100k vizualizări. BIMvoice este o platforma unde Petru a avut onoarea si plăcerea sa discute cu invitați distinși din multe colturi ale lumii, despre BIM si digitalizare in Arhitectura, Inginerie si Construcții (AEC). Obiectivul podcastului este sa promoveze practicile bune si cooperarea intre toți participanții in cadrul unui proiect, de la arhitect pana la client.


Anna Moreno

buildingSMART International Board Director

Founder and President of the IBIMI Association, a nonprofit organization recognized in the field of construction process digitization. Over 37 years spent at ENEA as a Researcher, she has developed various skills, including: knowledge of the world of small businesses with which numerous technology transfer projects were initiated; the ability to prepare projects with public funding at both the national and European/international levels; managerial skills for the management of national and international projects; the ability to develop strategies for the implementation of Building Information Modeling.

Dragoș Rugină

Dragos Rugina is the Founder and CEO of RUAA, a multidisciplinary office specializing in architecture and computational design. Based in London, with projects in Europe, Asia and Australia, the company leverages the power of digital technologies in its design process. His methodology relies on the integration of computation, science and emerging technologies in thedesign process. Dragos holds a Master of Architecture degree from the prestigious Architectural Association Schoolof Architecture, Emergent Technologies and Design Program, London.

Georgiana Sîrbu

Public Procuremenent & Construction Lawyer

Georgiana Sirbu practiced law at one of the biggest law firms in Bucharest, NNDKP. Following this, she was at the helm of the legal department of international energy giant AstroEnergy, part of the Chint Group with a presence in over 140 countries with more than 30,000 employees.
She is valued for her ability to truly understand and empathize with her clients' business interests and for her results-driven legal strategies and knowledge of public procurement, real estate and energy.

Iulia Smărăndoiu

Architect and urban designer. Focused on mediating public and private interests through the use of digital tools in urban planning.
Mentor to several generations of students and interns, urban planners who will leave their mark on the development of cities in Romania.
Manager at ROZUA Associates, a specialized office in urban regeneration projects.

Eugen Ursu

Co-founder of the topography and 3D scanning firm Graphein. Experience in the field of engineering topography, 3D scanning through photogrammetry or laser, and the BOMA measurement standard. Advocate for the implementation of 3D scanning for the analysis, research, and behavior monitoring of buildings in the digital system through standardization. Promoter of construction digitization through 'Point Cloud' scanning technology, providing precise and detailed representation that is advantageous for BIM compatibility.

Artur Tomczak

Product manager of the bSDD - buildingSMART service for data dictionaries. Helping people improve data quality and information consistency. Pursuing a PhD in digital support for circular building design. Previously a computational engineer, consultant and lecturer. Working on design automation, BIM coordination, implementing BIM and facility management solutions, sustainability, and teaching BIM and visual programming. Polish, living in Norway.

Bill Allen

Bill Allen is CEO, and President of EvolveLAB, Disrupt Repeat, and On Point Scans

These firms synergistically help Architects, Engineers, and Contractors optimize the built environment. He has over 15 years of experience managing technology for buildings in the AEC industry for cutting edge firms. Bill Allen has been a keynote speaker as well as featured speaker at multiple events, and has the most watched Autodesk University talk ever "The Future of BIM is NOT BIM, And It's Coming Faster Than You Think". Bill has also co-founded the non-profit - The Bare Roots Foundation, an organization that believes each human being deserves the rights to basic human needs including shelter, food, and clean drinking water.

Lucian Ungureanu

CEO at digitAEC Matters

Combinând pasiunile sale de lungă durată pentru tehnologie și inginerie civilă, Lucian este expert în BIM, automatizarea proiectării, proiectarea parametrică și proiectarea generativă. A fost coordonator al proiectului ASHVIN - un proiect de cercetare de tip digital twin pentru construcții, finanțat prin H2020 cu fonduri europene. A lucrat, de asemenea, în calitate de responsabil tehnic pentru Contecht, o companie care dezvoltă aplicații personalizate pentru domeniul ingineriei civile și oferă servicii de consultanță în domeniul tehnologiilor de ultimă generație.
Începând cu anul 2022, Lucian este manager de inovare la Splendid Development, fiind responsabil de implementarea standardelor BIM și de definirea strategiei de dezvoltare a companiei.

Andrei Corobea-Birceanu

Project Director

Andrei has 10 years of experience in project management and site supervision, being involved in challenging investments in Bucharest, such as the Sky Tower Building, ONE Charles de Gaulle, and more. With extensive experience in both office and residential buildings, he started working for One United Properties in February 2018, where he is responsible for the "One Mircea Eliade" and "One Tower" projects, overseeing the entire team of internal engineers.

Andrei holds a bachelor's and a master's degree in civil engineering.

Andrei Pădure

Senior Geometry Engineer at Ai Build
Ex BIM Designer at Zaha Hadid Architects,
Ex Regional Design Tech. Manager at Gensler

Developer focused on applied math/geometry with extensive experience in the highly competitive AEC industry. Gained expertise in building and maintaining computational design workflows on large-scale projects throughout the EMEA region at all project stages.

Daniel Gheorghe

Product specialist within the GRAITEC group and certified ATC instructor, specializing in software design and development.

Cu o experiență de peste 5 ani în domenul proiectării, dar și al aplicațiilor software, Daniel GHEORGHE este unul dintre specialiții GRAITEC care vine la BIMTECH pentru a sublinia încă odată, nevoia de adopție a tehnologiei BIM și în România.
Totodată este instructor certificat ATC, fiind implicat activ în promovarea soluțiilor BIM Autodesk & GRAITEC în mediul universitar

Dimitrios Theodorou

BIM Manager at BTDCONSTRUCT & AMBIENT

A highly talented Civil Engineer with over several years of experience in the Project Management industry and several years in Construction industry, able to lead and motivate multi-disciplinary teams for project delivery on time and within budget. Able to keep a level head at all times, nurture and grow a business, evaluate opportunities and risks and also deliver innovative new solutions to challenges. Possessing excellent client facing skills and highly successful in helping define company direction, achieving goals and optimizing business at all levels.

Catalin Andrei

Catalin is a BIM Manager with more than 6 years experience in creating and setting-up of BIM processes and teams in large scale projects. Passionate about digitalization and technology, he coordinates the development and implementation of BIM in the construction projects of STRABAG Romania.

At the present time he is coordinating a team of 10 Engineers and together they deliver projects designed with Building Information Modeling (BIM). The goal is not only to deliver projects on time and in quality but to also implement BIM in our Design Center.

Adina Săniuță

Marketing & Innovation Enthusiast

Adina Săniuță este pasionată de inovație, marketing și antreprenoriat. La Graphein coordonează departamentul de marketing unde prin campaniile pe care le dezvoltă aduce un suflu nou industriei construcțiilor. 

Pe 25 și 26 octombrie va fi alături de Iulia Smărăndoiu și Ștefan Constantinescu gazda voastră la BIMcon.

Ștefan Constantinescu

With a background in architecture (graduated from UAUIM and the Accademia Adrianea in Rome), Stefan Constantinescu was part of the EFdeN team (Versailles, 2014), where he delved into the advantages of using the BIM concept. He is the co-founder and president of the BIMTECH Association, the president of buildingSMART Romania, and the founder of the architecture and technology firm BIT Arhitectura. He is passionate about technology and sustainability in the construction industry and seeks to apply BIM use cases in every project he participates in, having been involved in over 30 projects to date.

Razvan Stancu

Technical Sales Consultant

Man and Machine Romania

Senior CAD/PDM/BIM Consultant with a demonstrated history in presales and post sales activities for Autodesk software technologies. Involved in consulting and BIM related educational activities, trainer in the BIM Ready program, supporting sales efforts and providing software and industry-related presentations at seminars, workshops, webinars, and events.

Dan Vlăsceanu

BIM Area Manager - Innovation Department at PORR Construct Romania

Prin intermediul funcţiei sale, Dan este responsabil cu implementarea strategiei BIM în companie, ceea ce include configurarea pentru diferite proiecte a CDE-ului (Common Data Environment), crearea procedurilor de lucru 4D, 5D, adoptarea noilor tehnologii precum sisteme de ghidare 3D a utilajelor, zboruri fotogrametrice/LIDAR şi implementarea de soluţii VR/AR.

Tomas Lendvorsky

Senior Technical Specialist at Autodesk

Responsible for the AEC Autodesk portfolio in Eastern Europe, eg. CHS+Poland. His current role is to work with customers and Autodesk partners actively promote the AEC portfolio. His expertise helps him to be actively involved in countrification of the product in different countries, ensuring product suitability for each region.

Romina Posea

 Head of Planning & Continuous Improvement Office | Leviatan Design & Ubitech Constructii

Passionate about development and continuous improvement, she places more emphasis on how ideas and innovations are implemented in practice, not just on the strategic thinking approach. Romina is an advanced user of CDE: Trimble® ViewPoint for projects™ and Autodesk® BIM360™ and successfully implements BIM workflows for more challenging processes, such as those in the execution phase.

Geanina Suditu

TPBI ( Bucharest Ilfov Transport Authority)- Development Director, Independent expert -urban mobility, public services and institutional

Expertise in the fields of public aquisitions, marketing, property and assets valuation, transport management and contracting in public transport, institutional reorganisation, company management and strategies.
Specialties: public transport management, project management for UE financed projects, property valuation, institutional management and strategies.

Eduard Dumitrascu

Smart City Expert | Author | President at The World Smart Cities Organization and Romanian Smart City Org
I`m one of the most active supporters of innovation, technology and future development of cities and communities.
I militate for creating a strong and beneficial relationship between the private and public environments, being part of extensive projects with national impact and international resonance.
The World's Smart Cities Organization has come to be recognized as the main authority and the leader in the smart city industry in less than one year.

Stefan Paraschiv

Sales Manager la Graphein

I am a technology utilities, inside sales professional fascinated by the constant technological advancement and architecting positive user experiences. Motivated by constant professional development and determined to always make a difference with all my current and future partners.

Attila Puskas

Experienced Contracting Director with a demonstrated history of working in the construction industry. Research and teachig activity in the field of structural engineering, skilled in structural design.
Terra Grand Ballroom
Sunt asteptati peste 150 de participanti. Incepând din acest an, conferinta se va desfășura doar offline, cu interacțiune sporită prin platforma Vevox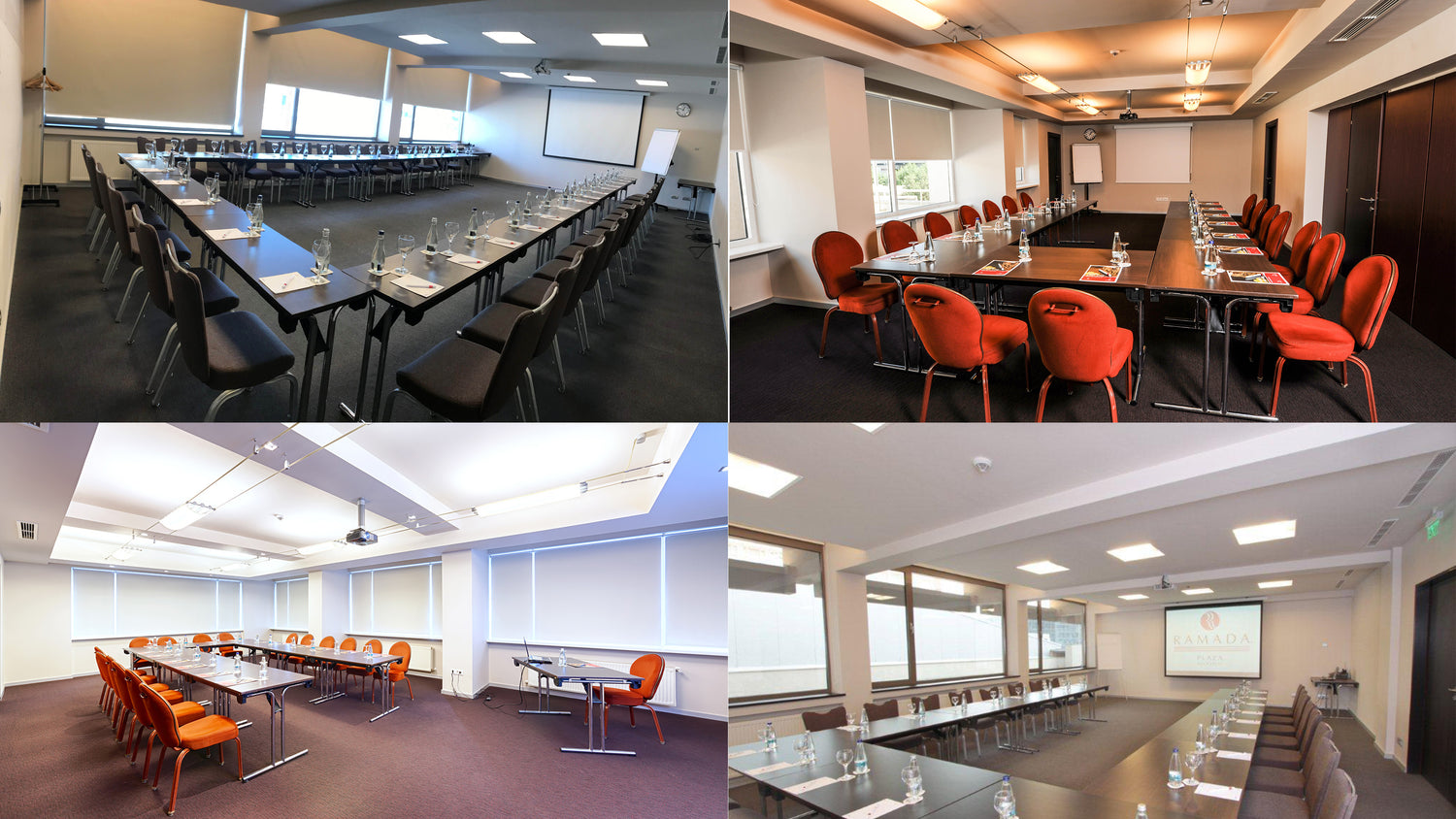 Grupuri de lucru - Domenii
Lansăm în premieră grupurile de lucru buildingSMART România. 4 săli de conferință (Meridiane, Atlas, America de Sud si America de Nord) ne vor sta la dispozitie pentru discuții pe topicuri openBIM-related, concluziile cărora vor fi prezentate ulterior în sala principală.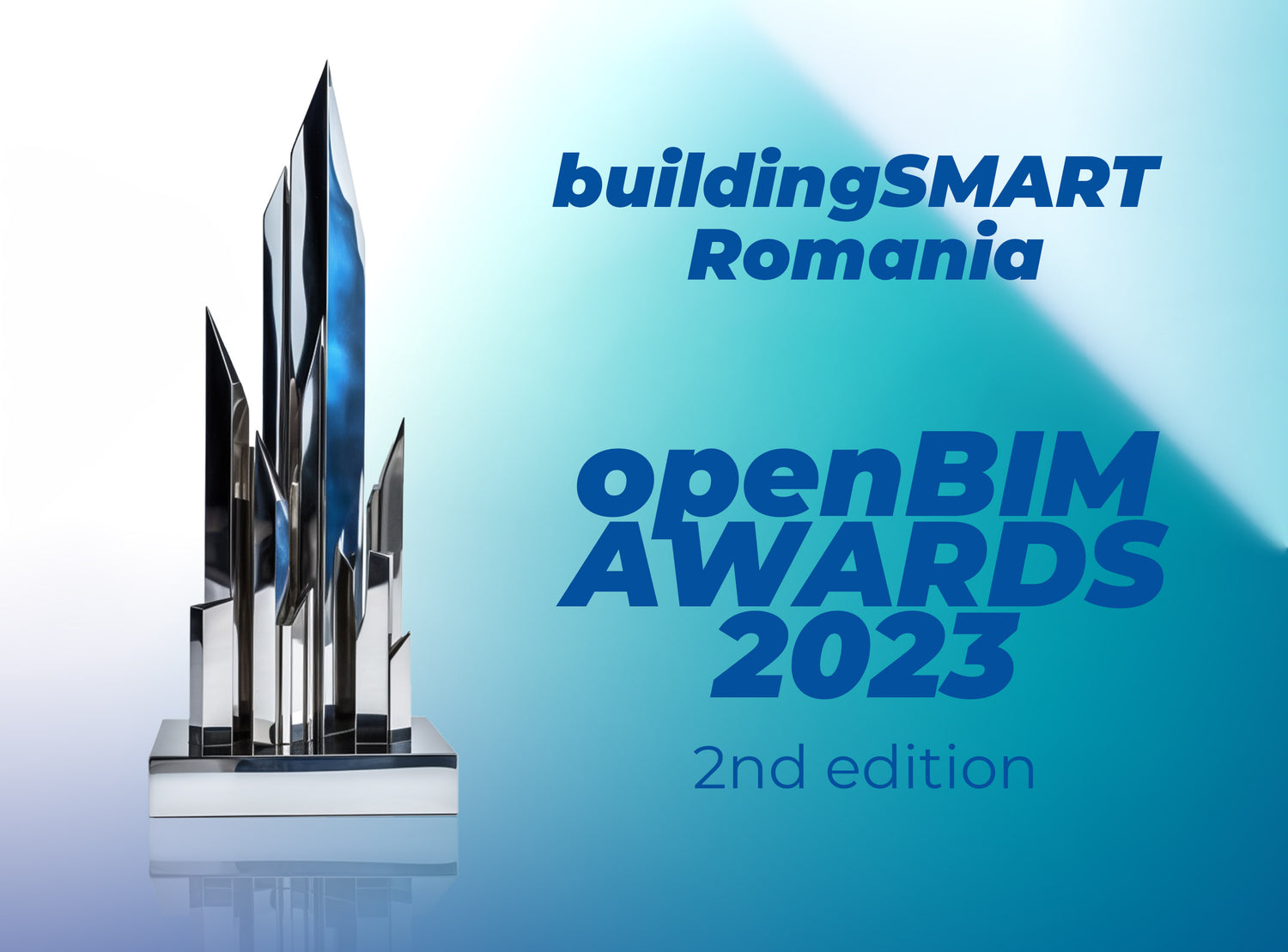 openBIM Awards 2023
La sfârșitul primei zile de SUMMIT, vă invităm la dinner/wine gala unde vor fi prezentate primele premii openBIM din regiunea balcanică. Pentru mai multe informații vă rugăm să apăsați pe butonul de mai jos.
Mai multe detalii despre castigatori și finaliști:
Despre openBIM Awards
Cu susţinerea:
Asociaţia Română de Workplace şi Facility Management
Parteneri media
Spatiul Construit